New Jersey Birth Injury Attorneys
Fighting for Justice for Families in Summit & Beyond
Pregnancy and the birth of a child should be one of the most joyful experiences in a parent's life. Sadly, this experience can quickly become a nightmare when an obstetrician or other specialist fails to properly monitor the pregnancy or delivery and does not react in a timely manner to fetal distress.
If your child suffered a serious injury or was diagnosed with a life-altering condition after a difficult pregnancy, labor, or delivery, there is hope.
Call (800) 398-1866 to work with a nationally-recognized leader in birth injury cases at The Donnelly Law Firm!
Recover the compensation you need to provide for your child's future
Medical professionals and facilities that cause birth injuries due to malpractice or negligence can, and should, be held liable. While financial compensation cannot undo what has happened to you and your child, it can allow you to achieve a sense of justice in knowing that the responsible parties have been made accountable.
A successful birth injury case can also provide you with the rightful compensation you need to provide a full and meaningful life for your child, as well as ensure that similar mistakes do not occur to other innocent children in the future.
Call The Donnelly Law Firm at (800) 398-1866 or submit an online form for a free consultation.
we are recognized as National leaders in the birth injury field
Our attorneys, including our Senior Partner, Dennis M. Donnelly, have been recognized as leaders in the field of birth injury. We have successfully secured hundreds of millions of dollars for our clients, including a wrongful birth case that provided a $14 million verdict.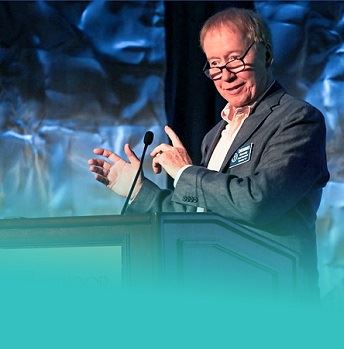 Recently, Dennis won a twenty (20) million dollar verdict due to a catastrophic birth injury after a month-long trial. He has handled many such difficult catastrophic birth injury claims over his career. We are passionate about helping innocent victims of negligence secure the justice and compensation they are owed.
At The Donnelly Law Firm, we handle a wide range of birth injury cases, including those involving:
We understand that you likely have many questions and concerns about the future. Our legal team is here to provide you with the compassionate, personalized legal guidance you need and deserve. Throughout the legal process, we will serve as your dedicated advocate.
RECENT BIRTH INJURY CASE RESULTS
$20 Million - Cerebral Palsy
$14 Million - Wrongful Birth
View More Victories & Settlements
Fighting for Justice One Case at a Time
A birth injury can change your child's life and the future of your family. But that doesn't mean that your child can't lead a full life. At The Donnelly Law Firm, we not only seek justice on behalf of our clients, but we are also focused on helping families recover the maximum compensation they need to provide for their child's current and future medical expenses, pain, suffering, and other losses.
While we strive for swift, favorable settlements, we are fully prepared to take your case to trial if a fair settlement cannot be reached. Our New Jersey birth injury lawyers can handle every aspect of your case so that you can focus on getting your child the crucial care he or she needs.
Request a free consultation by calling (800) 398-1866. When you turn to The Donnelly Law Firm, there are never any fees until we successfully secure compensation for you.