New Jersey Birth Injury Attorneys
Childbirth Lawyer Helping Seek Justice for Families in Summit & Beyond
The birth of a child should be one of the most joyful experiences in a parent's life. Sadly, this experience can quickly become a nightmare when medical professionals fail to properly monitor the pregnancy or delivery and fail to react in a timely manner to fetal distress.
If you or your child suffered a serious birth injury or was diagnosed with a life-altering condition after a difficult pregnancy, labor, or delivery, there is hope.
At The Donnelly Law Firm, we have over 50 years of experience and have recovered over $100 million on behalf of New Jersey families. Although birth injury cases can be complex and difficult to navigate, we have the resources and skills to seek justice for your family in Summit and throughout New Jersey.
Call The Donnelly Law Firm today at (800) 398-1866 to work with a nationally-recognized leader in birth injury litigation. We will fight for you.
Helping You Recover the Compensation You Need
Defining Negligence in Birth Injury Cases
Childbirth has always been a dangerous process that can result in life-altering injuries for both mother and baby. While medical science continues to improve and make childbirth safer for modern families, there are still many pregnancy-related complications that can cause injury, disability, and death – and many of these complications are considered to be preventable.
In the United States, expecting mothers face the highest rate of maternal death in the entire developed world, and each year, there are 29 birth traumas for every 1,000 births.
When physicians and childbirth specialists fail to avoid preventable birth complications, they may be held liable for the serious injuries that follow. In the context of a medical malpractice case, "negligence" is often defined as a failure to act in the same manner that a reasonable physician would have with the same background and degree of training.
Some of the most common birth injuries caused by negligence include:
Infant hemorrhage
Cephalohematoma
Why File a Birth Injury Lawsuit?
While financial compensation cannot undo what has happened, it can allow you to achieve a sense of justice in knowing that the responsible parties have been made accountable. A successful birth injury case can also provide you with the compensation you need to provide a full and meaningful life for your child, as well as ensure that similar mistakes do not occur to other innocent children in the future.
In a birth injury lawsuit, you may be able to sue for the following damages:
Medical expenses: Includes past and future costs for doctor and hospital visits, surgeries, medical treatments, lab tests and X-rays, physical therapy, and medications.
Therapy and counseling bills: Covers bills related to your mental health, such as psychiatric visits, counseling visits, cognitive behavioral therapy, and other needs.
Disability accommodations: Includes all home modifications, vehicle updates, and long-term care needs related to your child's disability.
Special education needs: Includes special education costs for children with cerebral palsy and other lifelong disabilities caused by a birth injury.
Pain and suffering: Accounts for physical pain and suffering as well as the emotional pain related to a serious birth injury. These are called "non-economic damages" and there is no limit on these in New Jersey.
Punitive damages: Awarded at the jury's discretion to punish defendants in extreme cases of gross negligence and abuse. These are limited at $350,000 or five times the amount of compensatory damages.
Common Causes of Birth trauma
Common birth issues that can lead to injury or trauma include:
The baby is overlarge: When the baby is especially large, it can make delivery difficult for the mother. In these circumstances, the doctor may have to use birthing tools, such as forceps or a vacuum, to help with the birth. Or, if the baby is too large and the mother is unable to deliver naturally, the doctor must perform a cesarean section.
Premature birth: If a baby is not fully developed at the time of his or her birth, it can result in developmental issues. When a pregnant mother exhibits signs of preterm labor, the doctor must monitor her and provide appropriate treatment in order to help prevent any serious harm. If a doctor fails to do this, or if he or she does not recognize the signs of preterm labor, a premature birth can occur. Also, if a premature birth is occurring, the doctor is responsible for taking extra precautions to allow for the fragility of the preterm baby. Failure to respond properly could cause the baby harm.
Prolonged labor: When a mother's labor is prolonged, she can tire, resulting in exhaustion, lack of muscle control, and other serious issues that can inhibit her ability to deliver the child safely. If the mother's labor has gone on for too long, she could injure herself while pushing, or the baby may become distressed. Fetal distress can be very serious and may lead to oxygen deprivation, decreased fetal heart rate, and other serious issues.
Breech birth: Babies in the breech position are upside down, which makes delivery far more complex and dangerous. Doctors must be able to spot this issue and respond quickly in order to turn the baby around, deliver the baby in breech position, or by ordering a cesarean section. In most U.S. hospitals, breech births are delivered via C-section.
In any of these situations, doctors, midwives, and nurses must respond quickly. A delay in treatment or a mistake can have disastrous repercussions and might endanger the life of both the unborn baby and the mother. Babies cannot be deprived of oxygen while in the womb, and any distress could ultimately lead to complicated birth injuries and trauma.
National Leaders in Birth Injury Litigation
Our attorneys, including our Senior Partner, Dennis M. Donnelly, have been recognized as leaders in the field of birth injury. We have successfully secured hundreds of millions of dollars for our clients, including a wrongful birth case that provided a $14 million verdict.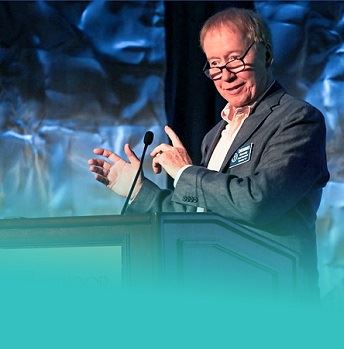 Recently, Dennis won a twenty (20) million dollar verdict due to a catastrophic birth injury after a month-long trial. He has handled many such difficult catastrophic birth injury claims over his career. We are passionate about helping innocent victims of negligence secure the justice and compensation they are owed.
We understand that you likely have many questions and concerns about the future. Our legal team is here to provide you with the compassionate, personalized legal guidance you need and deserve. Throughout the legal process, we will serve as your dedicated advocate.
RECENT BIRTH INJURY CASE RESULTS
$20 Million - Cerebral Palsy
$14 Million - Wrongful Birth
View More Victories & Settlements
Fighting for Justice One Case at a Time
A birth injury can change your child's life and the future of your family. But that doesn't mean that your child can't lead a full life. At The Donnelly Law Firm, we not only seek justice on behalf of our clients, but we are also focused on helping families recover the maximum compensation they need to provide for their child's current and future medical expenses, pain, suffering, and other losses.
While we strive for swift, favorable settlements, we are fully prepared to take your case to trial if a fair settlement cannot be reached. Our New Jersey birth injury lawyers can handle every aspect of your case so that you can focus on getting your child the crucial care he or she needs.
Request your free consultation at (800) 398-1866. When you turn to The Donnelly Law Firm, there are never any fees unless we secure compensation for you.